Page 1 of 2
Cult device. Quaderno Olivetti HighScreen Laptalk.
Model PT-XT-20. Masterpiece of engineering art. The year of 1992. By Ugo Carena - project, design - Mario Bellini and Hagai Shvadron. I used this notebook until 2002. Earlier, we used it at Warsaw University of Technology RC SP5PBE. Under K1EA Contest Programm & CT keyboard. It was 25 years ago. 20,000 QSOs and 3000 QSOs on RTTY under Lan-Link programme were logged.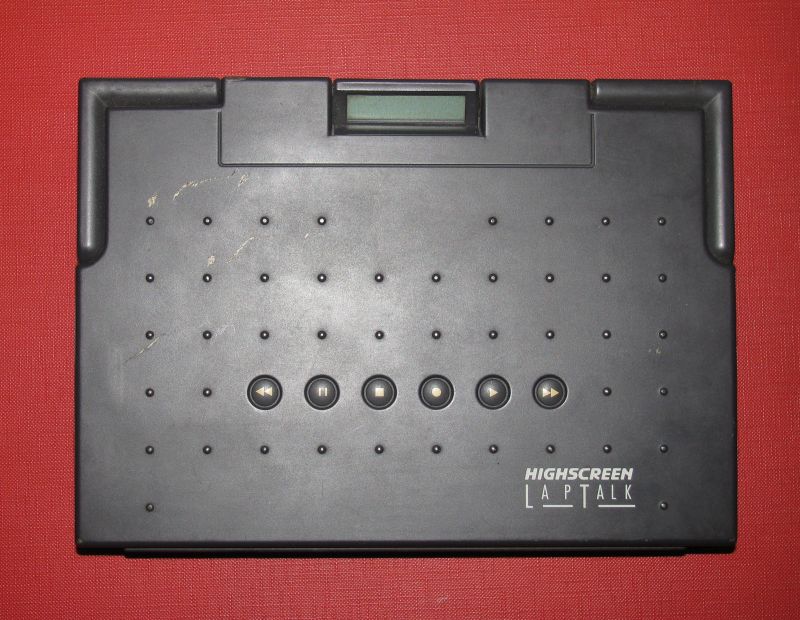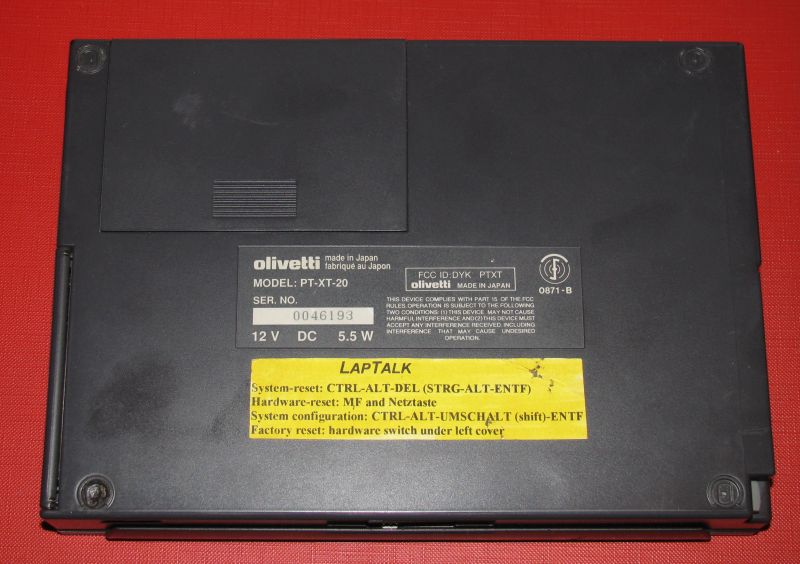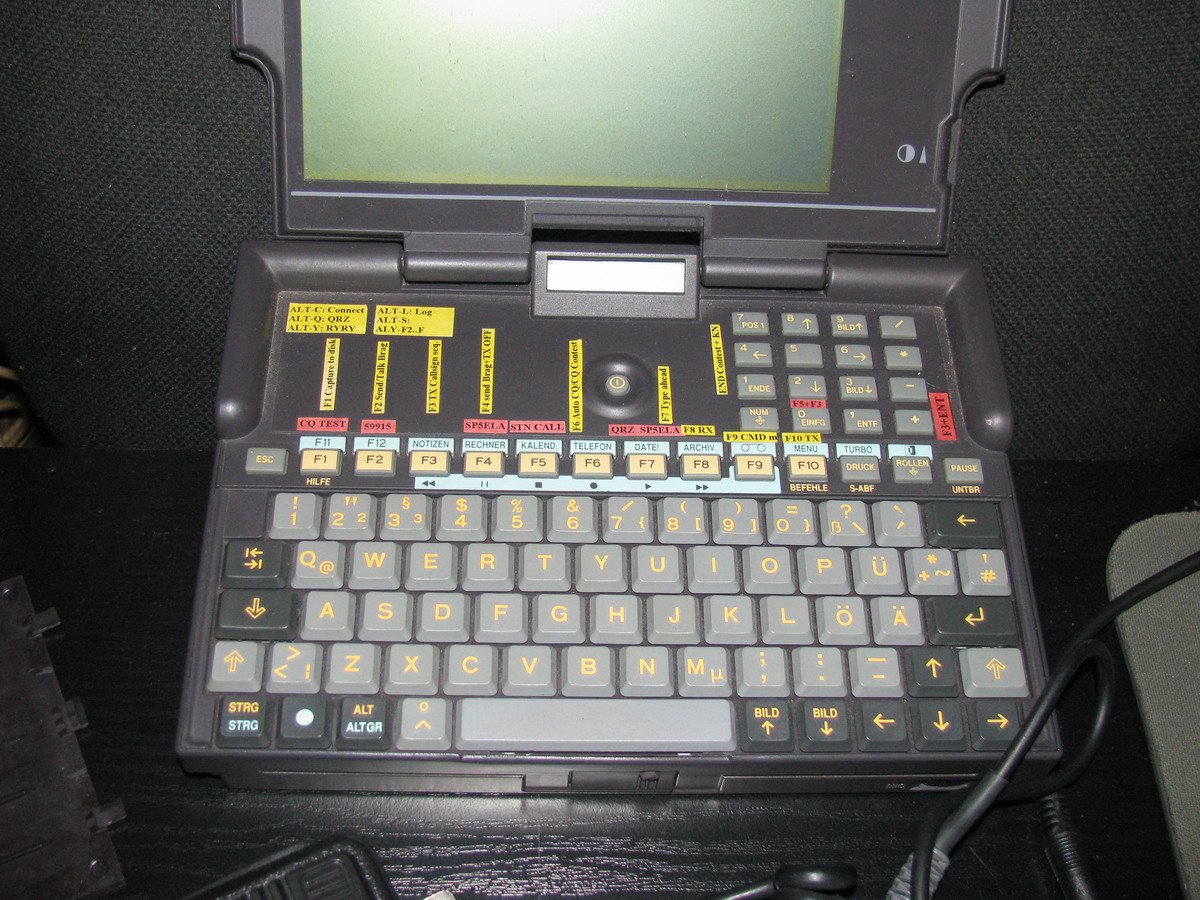 Look at my precise keyboard label descriptions.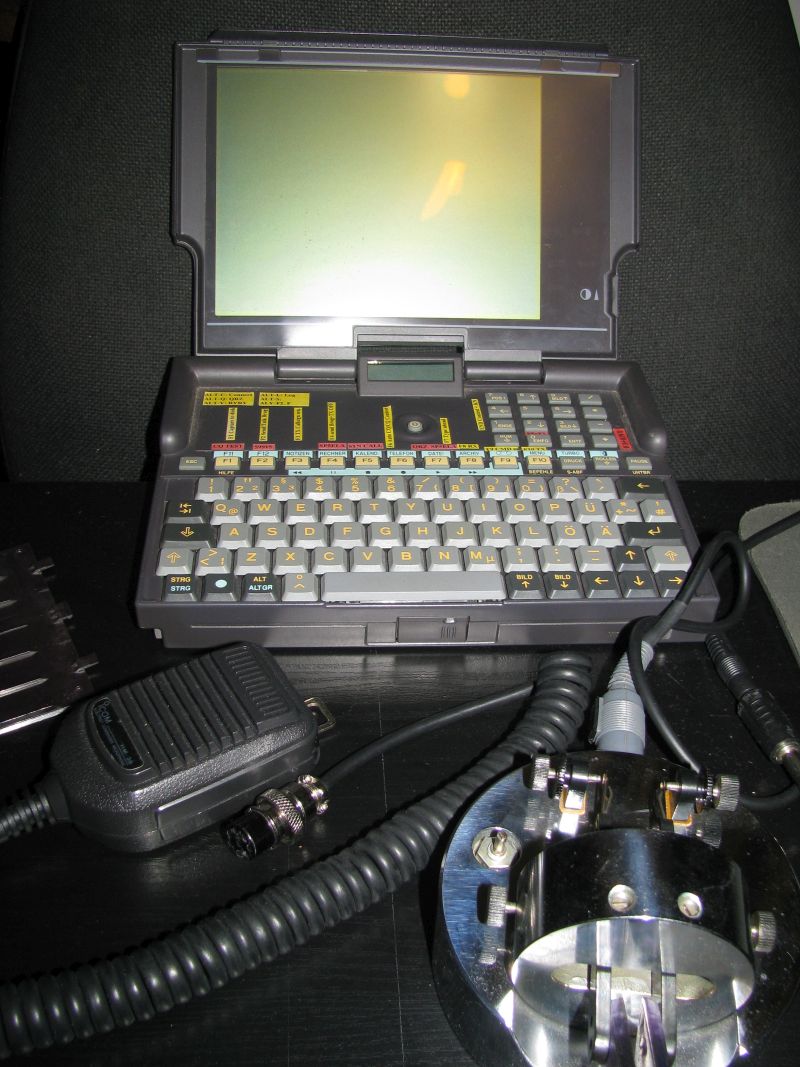 The second Quaderno Olivetti PT-XT-20 notebook is also in my possesion. The second one was damaged during the lightning strike. It was dismantled on the components and photographed.
---
QUADERNO OLIVETTI PT-XT-20

Olivetti Quaderno PT-XT-20 Year 1992, sub-miniature notebook. This unit can be used with AA Batteries, or a power supply. Please see the specifications for more info about this product. This is a collectors item. I have not been able to test it as I do not have sufficient amount of AA batteries or the AC to switch it on. All the buttons are the originals and none are missing. Cosmetically this unit is in good condition for its age, they were launched in 1992. The screen size is smaller than your todays 10" notebooks.
Specifications: Olivetti Quaderno PT-XT-20 Olivetti, 1992 Processor: V30, 16.0 MHz RAM: 1 MB ROM: 0,5 MB Operation system: MS-DOS 5.0 Text: 80x25, monochrom, LCD monochrom Graphics: 640x400, monochrom Sound: Samplingsound . Battery Pack Model: RBH-1010 DC: 12V

The Olivetti Quaderno is a 1992 sub-miniature notebook
Size: 21cm x 15cm x 3.3cm (A5 footprint) at 1050g.
Screen: 14cm x 10.5cm (7.5") reflective LCD-display, DCGA (640 x 400).
Keyboard: 14mm pitch

CPU: NEC V30 HL, 16 MHz
Memory: 1MB (640KB + 360KB LIM expanded)
Hard disk: 20MB
Operating system: Olivetti MS-DOS (MS-DOS 5.0)
Project: Ugo Carena
Design: Mario Bellini and Hagai Shvadron
PCMCIA Type II slot
Dimensions: 210 x 148 x 32 mm
Weight: 1050 g
Display: LCD 14 x 10.5 cm, DCGA (640 x 400).
Batteries: 6 Batteries AA or Ni-Cad 7.2V.
Power supply: external power supply - 12VDC

Model is complete with 3.5" external floppy drive model EFD 1035. Serial Number xxxxxx
Quarderno User Guide. First Edition January 1992. Ref: 0143520W-00.
Manufacturer: Olivetti
Date: 1992