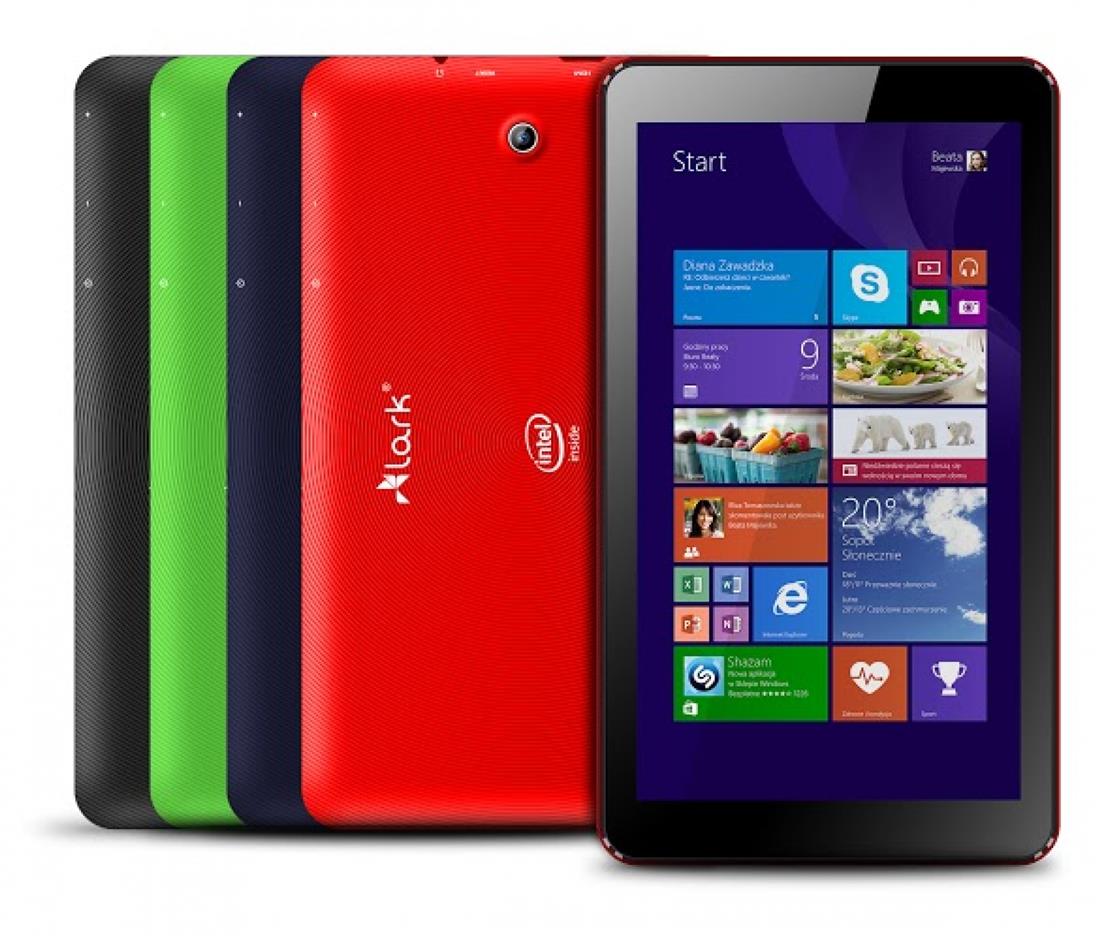 Mechanical and electrical design of a Lark mini-computer under Windows 10 operating system for RCFORB server for HF / VHF remote access.
It's hard to predict with any degree of certainty how much the whole project will cost. The bane of electronics is mechanics, and the decision was made to make the front plate of the device using the milling technique. A dural plate made of hard material (PA6 - Polish equivalent) with a total weight of 6 kg (two pieces of equipment) was used to make the faceplate.
Electronic and mechanical parts necessary for the project. 
The project assumes the use of LARK minicomputer (tablet) LARK Ultimate 7i WIN. Tablet PC Ultimate Series. Tablets were purchased in December 2015. The first implementation took place in January 2016. The project involves three people: SP5ELA, SP5IOU and SQ5JUP. All three are Ham Radio operators and station owners. All three are located in the area of Great Warsaw.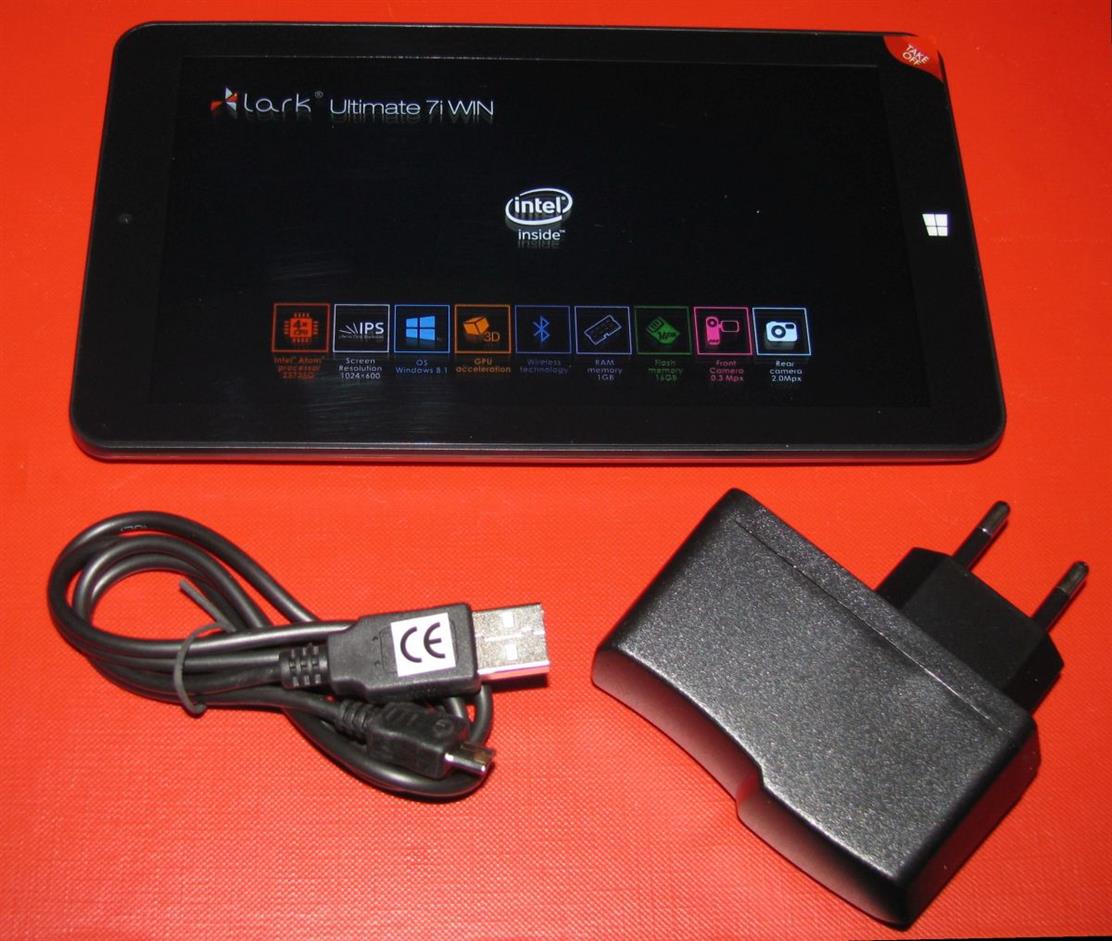 LARK Ultimate 7i WIN basic information.
Device type:
Tablet
Design:
Classic
Released:
2013 r. / 2014-11-01
Dimensions (H/L/W):
188 x 108 x 10.3 mm, vol. 209.1 cm³
Display:
LCD IPS Color (16M) 

1024x600px

 (7.0") 170ppi
Touch screen:
YES
Weight:
250 g
Battery:
Li-Po 3000 mAh
Built-in memory:
16 GB
Memory card:
MicroSD max. 32 GB
RAM Memory:
1 GB
OS:
Windows 8 originally, upgraded to Windows 10
Chipset:
Intel Atom Z3735G
CPU #1 freq.:
1330.0 MHz (4-core)
Connectivity
Connections:

WiFi:
802.11 b/g/n
Bluetooth:
 4.0
USB:
2.0
WAP:
2.0
XHTML:
YES
PL
Ultimate 7i WIN 
Tablet wyposażony został w czterordzeniowy procesor Intel Atom Z3735G oraz 1GB pamięci RAM. Ta mocna konfiguracja zapewnia płynność działania np. podczas korzystania z wielu aplikacji równolegle lub przeglądania treści wideo czy grania w gry.

Tablet Ultimate X4 7i posiada 7 calowy wysoko kontrastowy ekran IPS o rozdzielczości 1024x600 pikseli.  Technologia IPS zapewnia szerokie kąty widzenia i doskonałe odwzorowanie kolorów, co przypadnie do gustu szczególnie maniakom gier.

Urządzenie zostało wyposażone w najnowszy system operacyjny Windows 8.1, pozwoli on cieszyć się użytkownikom doskonałą funkcjonalnością i szybkością działania, zaś posiadaczom komputerów z wersją stacjonarną umożliwi bezproblemową synchronizację i transfer treści takich jak filmy, zdjęcia czy kontakty. Integralną częścią tego systemu jest roczna, bezpłatna subskrypcja aplikacji Office 365 (dla użytkowników domowych), zapewniająca dostęp do takich aplikacji jak Word, Excel, PowerPoint czy Outlook. 

Entuzjastom multimediów spodoba się z pewnością wbudowane złącze HDMI, dwie kamery (przód 1,3 i tył 2mpx), 16 GB pamięci flash i moduł Bluetooth, który pozwoli na bezprzewodową i bezpłatną transmisję danych z jednego urządzenia na drugie. 

Dzięki technologii Bluetooth tablet można szybko i łatwo sparować z innymi urządzeniami takimi jak bezprzewodowe słuchawki czy głośniki mobilne. Uzyskany w ten sposób zestaw pozwoli cieszyć się ulubioną muzyką przez długie godziny w dowolnym miejscu. 
Ultimate X4 7i WIN zasila litowo-polimerowa bateria o pojemności 3000 mAh, która zapewni tabletowi do 8 godzin nieprzerwanej pracy.